Brand Development / Brand Illustration

Funkybucha rethinks the way we consume alcoholic beverages, mixing healthy kombucha with less sugar and high quality gin.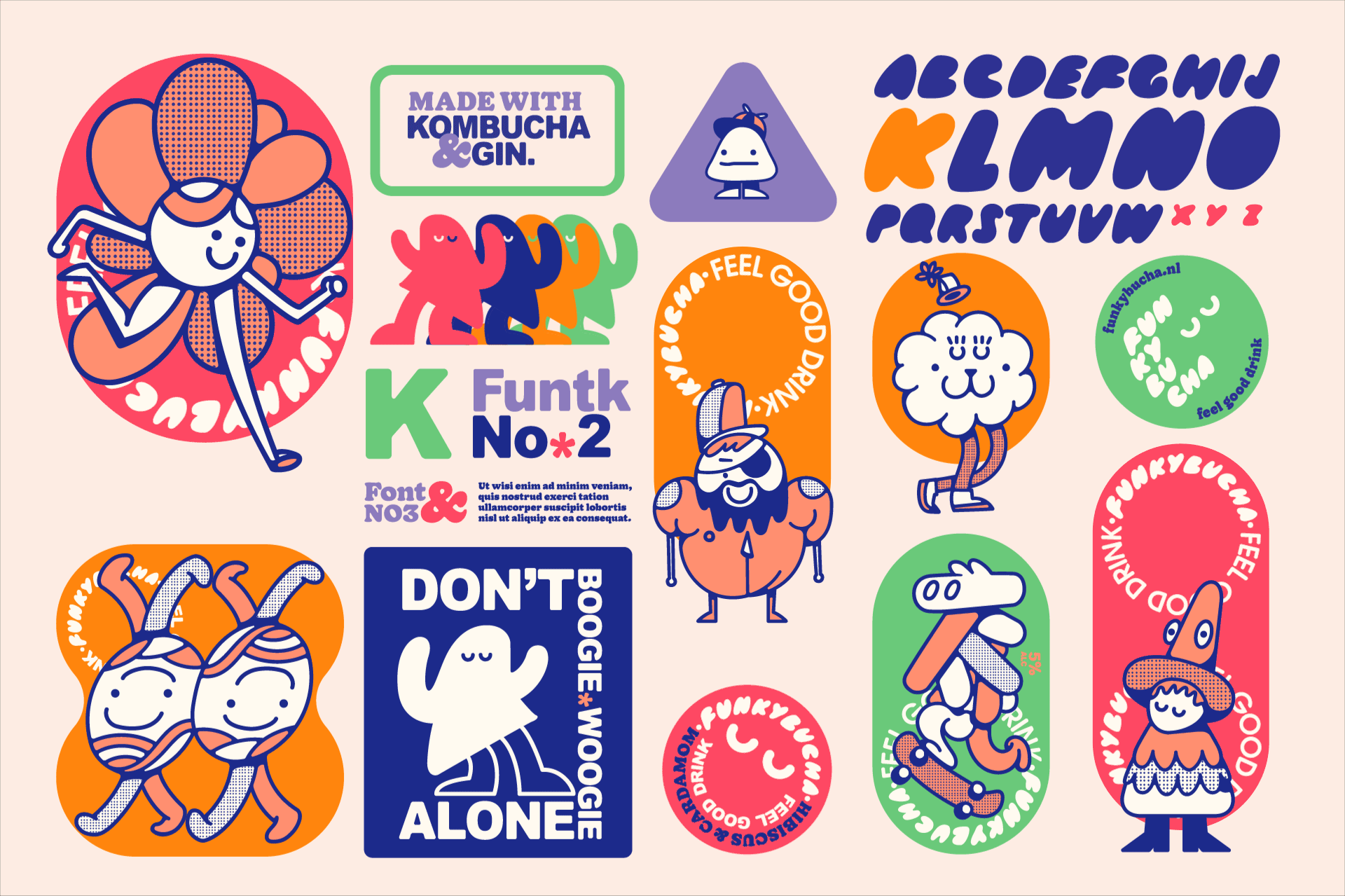 A new product requires a new approach. In Funkybucha two contrasting ingredients (gin and kombucha) coexist in the same can. We tackled the brand as a fun experiment: basing each character on the funny-sounding names of live cultures in the kombucha, and the flavours in each product. We designed the packaging in the same playful spirit: each can is different, and doesn't follow the labelling rules (kinda like how funk made it to the dance floor).